Bachelor of
Arts in
English
English is one of our most popular majors at Georgian Court for good reason: students enhance their critical thinking, research, analytical, communication, and interpretation skills so they're ready for a wide range of careers and/or to pursue graduate or professional studies.
English is the study of British, American, and world literature. It involves the analysis and interpretation of texts such as novels and poetry with a focus on their social, political, cultural, and historical contexts. It takes the literary past and makes sense of it in the present by celebrating the beauty of words and the drama of the human spirit. Students explore the power of the written word in their reading and in the development of their own writing in literature classes, and also have the opportunity to fulfill major requirements by taking creative and professional writing classes and pursuing internships.
An optional writing concentration in the English program offers students the opportunity to sharpen their writing skills in a variety of scholarly, creative, and professional genres. Students learn about the practical requirements of writing with different technologies and for different media, while exploring their creativity in collaboration with faculty and peers. This track prepares students for jobs in a variety of fields, including advertising, publishing, social media, editing, and marketing and offers a strong foundation for pursuing an M.F.A. in creative writing.
Students in other majors who wish to enjoy many of these benefits can also minor in English.
"GCU's English major offers many paths. As a student, you will learn to read literature with empathy and understanding, write clearly and confidently in your own voice, and think critically about your world and culture. You can also choose your focus. We offer experiential learning through internships, practicums, study abroad, and more, and we support students interested in teaching. At GCU, you accomplish all this while being guided by faculty who know you and care about your goals, and you graduate with the flexibility to work in multiple fields."
Why Study
English at GCU?
What Students Might Be Interested in English?
If you love stories and poetic language and want to explore important questions about humanity and culture while developing skills in research, writing, communication, analysis, and critical reasoning, an English major could be a great fit for you. If you also have a love of history, you'll enjoy the insight literature can give you into other times and places. You'll have plenty of flexibility in selecting coursework, too! Notables include Shakespeare II: Deception & Betrayal, African Diaspora, and Creative Writing.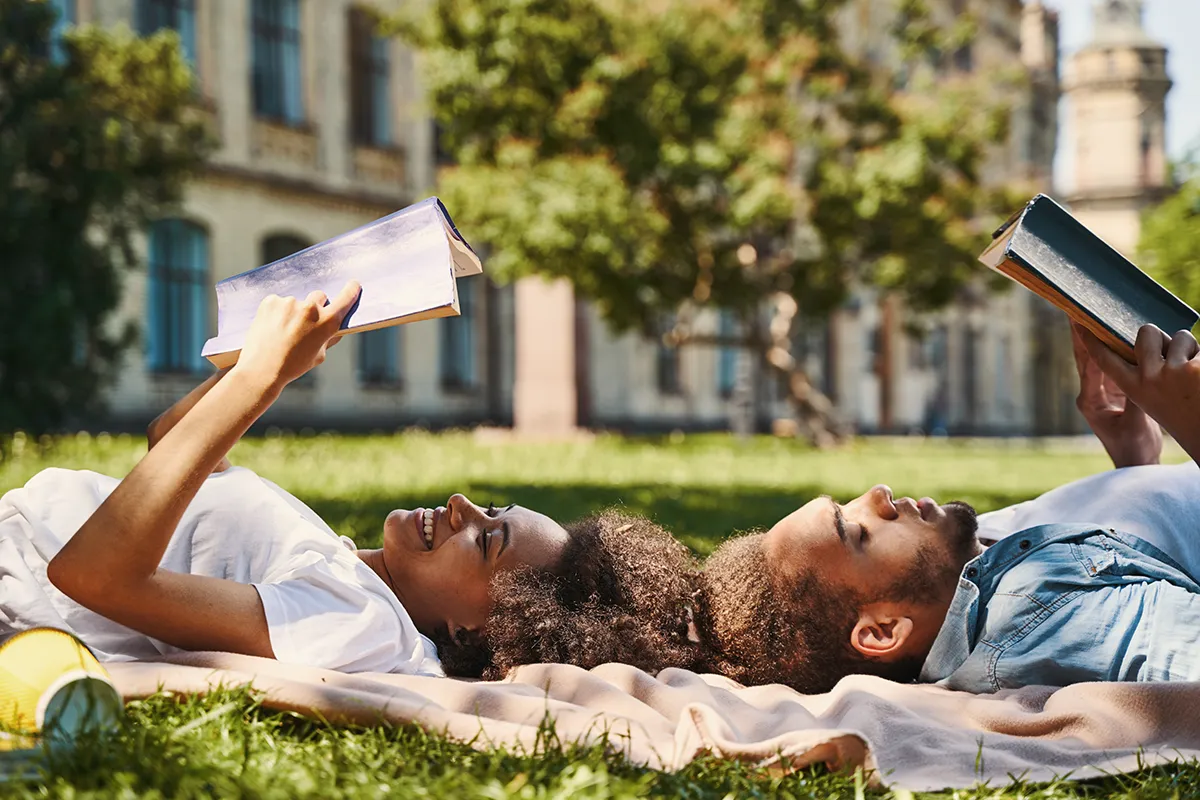 B.A. in English Program Information
"GCU gave me an entirely new respect for research. The standards are incredibly high when you present your research at a showcase of student work. With such high standards, you always know that that paper will be one of the best you've ever written."