This is it. This is where the rest of your life starts. By filling out this application, you're moving one step closer toward becoming the ultimate you. There's nothing holding you back. No fees, no test scores— all you have to do is fill in a few blanks, hit send, and think about how amazing tomorrow can be.
Test
scores
optional
No ACT or SAT scores are needed, unless you're an international or homeschooled student.
No
application
fee
We've got this covered for you, so you have one less thing to worry about.
Automatic
scholarship
consideration
We'll let you know if you qualify for a merit award.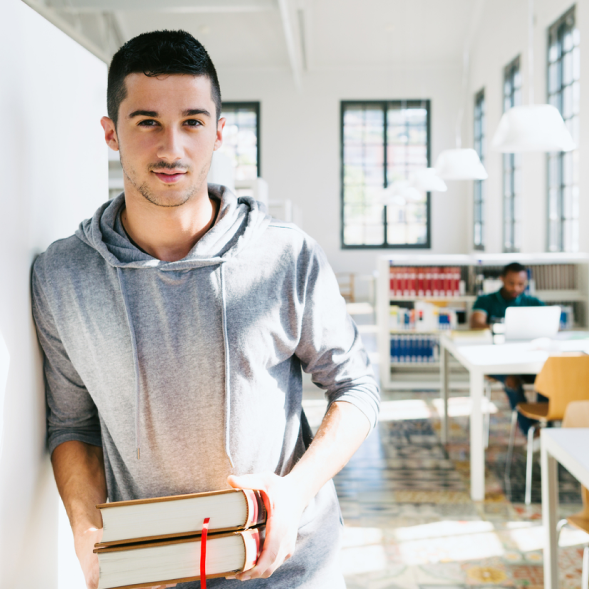 While there is no deadline, we encourage you to apply by November 15 for priority consideration. Once you submit your application and supporting documents, you'll hear from us within four weeks. If you're currently a high school senior or have graduated from high school but haven't started college yet, here's what you need to apply:
Georgian Court welcomes hundreds of transfer students to our campus community each year. In fact, we're known as one of the most transfer-friendly universities in New Jersey, which is why we've been named to Phi Theta Kappa's Transfer Honor Roll many times. No matter where your college journey started, we'll work with you to determine how many credits will transfer and to develop an academic path forward, with the goal of completing your degree as soon as possible. Here's what you need to apply:
Join the 700+ graduate students in Georgian Court's 10 master's degrees or graduate certification programs. As a graduate student, you can attend day and evening classes, online classes, and accelerated classes that allow you to work full time as you work to achieve your academic goals.
Georgian Court University is dedicated to providing educational experiences that prepare students for the global marketplace. Students from more than 15 countries attend Georgian Court, on a campus that embraces diversity and inclusion.
Why should you apply to GCU? Because you'll find a place where everyone is focused on helping you become the best version of yourself. It's smaller, it's guided by the kind of ideals that make you a good person, and it's a fun place to be, too. Check out the video below and hear what GCU students think.
Find exceptional educational opportunities in a flexible, nurturing environment at GCU. Here, motivated adult learners achieve their dreams, whether you're starting your studies or completing a degree.
GCU helps veterans, dependents of veterans, reservists, and members of the U.S. National Guard with the application and certification process. If you're applying as a full-time, degree-seeking student, be sure to check out the education benefits you've earned.
See GCU for yourself. Find out more about our drive-through tours, campus tours, and one-on-one chats with a counselor, or visit us virtually.
Find out more about Georgian Court by meeting our admissions counselors by video conference or phone and attending an Open House.
Frequently asked questions
Spanish Language
Accessibility