YOU'RE ACCEPTED.
WHAT'S NEXT?
You've worked hard, given it your all—and now, you've been accepted into an amazing university! There are still a few steps you'll need to take. No worries, we're here to help you along the final sprint to becoming a Lion.
Welcome to
Georgian Court University
CONGRATULATIONS ON YOUR FIRST STEP TOWARD BECOMING THE ULTIMATE YOU!
STUDENTS RECEIVING AID FROM GCU
BECOMING A GEORGIAN COURT LION
You're on your way to changing the world for the better. But first, you'll need to finalize a few things. Start with these next steps in the enrollment process, and reach out to your admissions counselor if you have any questions.
To be considered for any Georgian Court University scholarships, grants or awards, or any state or federal aid, you must apply online using the Free Application for Federal Student Aid (FAFSA) at fafsa.gov. Be sure to enter GCU's school code (002608) on your FAFSA so that GCU can receive your information as soon as it's processed.
For all questions or concerns, please reach out to the Office of Financial Aid at 732-987-2258 or e-mail financialaid@georgian.edu.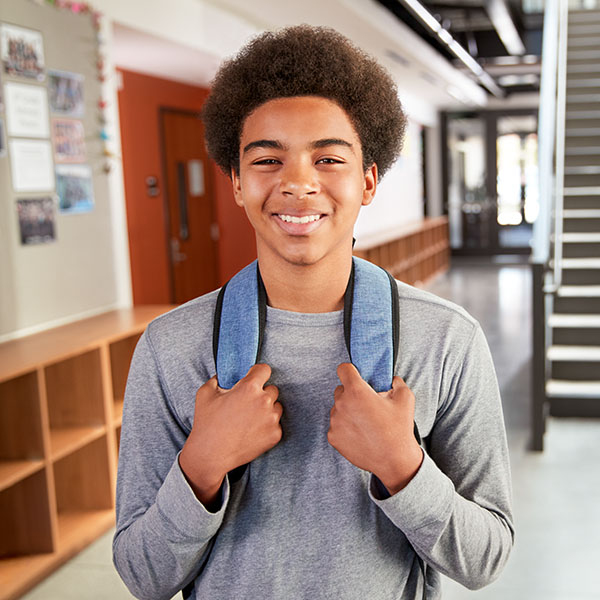 FIRST-YEAR
FINANCIAL AID
At GCU, about 99.6% of first-year students receive some type of financial aid. Start the financial aid process now!
GRADUATE
FINANCIAL AID
For students pursuing master's or doctoral degrees, financial aid options include graduate assistantships, grants, and federal loans.
BENEFITS FOR
VETERANS
Our Veterans' Services help veterans, dependents of veterans, reservists, and National Guardsmen/women secure VA educational benefits.
Tell the world (and your friends, too) that you're in! Post your pics and videos, and share your big news on Instagram, Twitter, Facebook, LinkedIn, YouTube, Flickr, or Pinterest with the hashtag #gcuaccepted.
Learn about your advisement and how to enroll in your classes.
Attend Accepted Students Day to get acquainted with students, faculty, and staff.
DIVE INTO THE
STUDENT EXPERIENCE
HOUSING AND RESIDENCE LIFE
Residential students live in four campus residence halls: St. Joseph Hall for first-years, Maria Hall for sophomores, Mercy Hall for the University Honors Program, and the new St. Catherine Hall for upper-class students.
GCU has two options for dining: The Dining Hall in Raymond Hall Complex will be your main place to eat, while The Court Café stays open late to fuel your studying. Menus include traditional student favorites, vegetarian options, multicultural specialties, and more.
STUDENT CLUBS AND ORGANIZATIONS
Get involved! Georgian Court has more than 40 clubs and organizations, service trips, campus ministry, student government, and community service. Explore it all as you make new friends and learn something, too.
ATHLETICS AND CAMPUS RECREATION
GCU Lions are super serious about their athletics. Just ask our 298 student-athletes competing in 15 NCAA Division II varsity sports in the Central Atlantic Collegiate Conference (CACC). The campus also features an amazing 67,000-square-foot wellness center.
It's minutes from the shore, a short drive from NYC and Philly, and set on the shore of Lake Carasaljo. The GCU campus is in the perfect location, and it's filled with fun things to do right on-site, too. Here, you can meet up with friends at a number of hangouts, work on your fitness at the huge wellness center, or explore the formal gardens and natural beauty of our grounds. It's the setting for years' worth of gram-able moments.
Residence Halls For On-Campus Students
Square-Foot Wellness Center
Acre Arboretum With 2,200+ Plants
FOLLOW US AND DISCOVER GCU
Georgian Court is active on all social media, and we love sharing what students are up to. Follow us to get updates about our growing community and to see what's going on around campus.
GET DIRECTIONS FROM
WHEREVER YOU ARE.
If you're driving to campus, set your GPS to 503 9th Street, Lakewood, NJ, to reach the main entrance. The Office of Admissions is located in the Welcome Center of Mercedes Hall which is indicated on the Campus Map.
If you're taking public transportation, GCU is accessible by New Jersey Transit bus service from New York City and Philadelphia to the Lakewood Bus Terminal. Taxi service is available from the bus terminal to the University (less than a 10-minute drive).
If you're traveling by air, GCU is equidistant from Newark Liberty International Airport and Philadelphia International Airport. Taxi, bus, rental cars, and limousine services are available from both.